Get the most value-packed 12-lesson Business Basics Package that will take you from an overwhelmed "wanna be entrepreneur" to an online business owner in just 1 hour…
Even if you have no budget or knowledge where to start…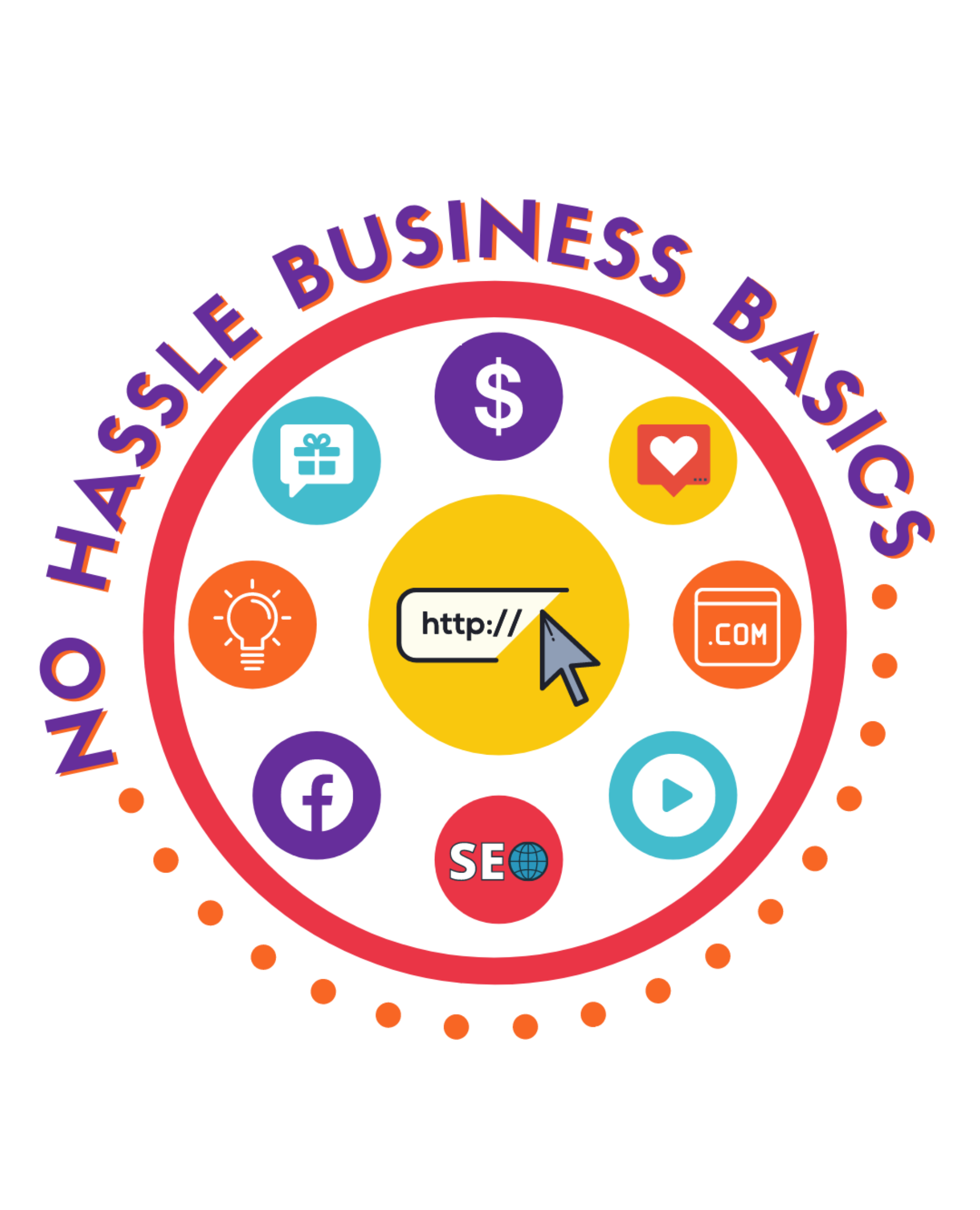 Rings a bell? I'll share how you too can kick start your online business without spending an arm and a leg on expensive programs and workshops…
You will have a roadmap that smooths all the corners and rough surfaces for you so, you will never feel disorganized and disoriented while starting your new business…
And the best part?
You will have a clear-cut map that makes it easy for you to navigate through the problems and launch your business right away.
Let's face it…
Every entrepreneur aspires to launch their business quickly and easily but this means they must pay the price…
…Price could mean anything here…
It could be staying up at night to watch videos, spending a lot of money in multiple time consuming courses, hopping in and out of FB groups…
It can be the sacrifices you make in your life when you get overwhelmed… You name it!
But it's easier said than done, right?
Because what happens is that you get consumed by the hot mess of information that's out there…
And a point comes where you get…
Completely overwhelmed, begin to feel hopeless, and end up becoming completely disoriented …
What's worse?
You might fall into the trap that you've made progress…
But in reality, you become as stuck as you were when you first started out.
Sounds familiar?
Well, now is the time for you to stop worrying about finally launching your business.
By that I mean; what I'm about to reveal will help you set up a solid business foundation…
A foundation that makes it easy to cut through the clutter and launch your business in a way that's intuitive and less overwhelming.
It's the same process that has helped 100s, if not more, individuals with wild dreams just like you, develop an online business infrastructure that allowed them to create a profitable business and grow their bank accounts.
"What a simple and powerful program!" 
Tasha Gray
goagain.co.nz
"Instead of being overwhelmed by a million different things – she has it all there ready for you!" 
Lynn Goodacre
succulentat60.com
"You will thank yourself so much if you spend the $29 and the hour it will take to go through this!"
Angie ZXUH
mpoweredserenity.club
"I can tell you – this will eliminate a lot of overwhelm for people." 
Cheryl Levy
cheryllevylifecoach.com
"I just want someone to tell me: 'Here's the best one; Here's what you need to do; Here's the easy way to get things done!' And that's what I love about Business Basics." 
Jamie Spencer
missjaimeot.com
"It's a really good place to start if you are a new person just starting out your new business" 
Vera Evans
stressfreetech.etdigitaldesigns.com
This is a great introduction to business basics, in easy-to-digest chunks.  It covers all the basics and is perfect if you are looking to start an online business. I wish I had something like this when I started my business.
Olga Birrell
Psychotherapist, yoursoulsignature.com.au
I completed the No Hassle Business Basics and I think it's brilliant!!! It is exactly what newbies need when starting out their online business.
Being a 'not so techy' newbie myself, I had no clue where to start in setting up my website. Generally, I knew it was more than just having a website and there was more to do in the background but did not know how to go about it. Searching online with limited knowledge can be quite overwhelming.
However, having completed this one hour training on No Hassle Business Basics I was more than thrilled because it has answered all the questions that I had for setting up online. Following this training I've actually now bought my domain and am getting ready for the next step.
Thank you for that opportunity Neta!!!!
Gem Reynolds
Where was No Hassle Business when I was getting started? Neta quickly and simply wipes out the clutter and the uncertainty to make finally getting started just be easy.
Sonya Rafferty
lovingparentslovinglife.com
If you are starting a business or struggling with all the information about how to run your business that can make you money, you have a tough job. You struggle to build a website, you don't understand what are funnels, email marketing, freebies, and you are not tech-savvy.
No worries, No Hassle Business Basics is your answer. This simple program takes away all overwhelm from you, saves you time for research and money spent on different programs or even expensive business coaching. This program gives you step-by-step instructions on what's needed for your business and what's not in just one hour. It's that simple.
I highly recommend No Hassle Business Basics, it will give you a clear picture of what you need to do in your business that you won't waste 12 years of your life building a business in a blind mode as I did.
Thank you, Neta and Neta's team, you are amazing! The only regret I have, not finding Neta and her company earlier, I'd be much further in my business NOW. Don't repeat my mistake.
Lilia Mc Naught 
Nutritionist & Fitness Coach, ditchthediet.ca
In No Hassle Business Basics Neta outlines what 90% of successful entrepreneurs do.
There are many tips and takeaways here to avoid wasting precious time and money on things that aren't necessary right now. Neta also has an interesting take on SEO and what you should and shouldn't do with SEO.
Vicki Conlon
As a new entrepreneur, my biggest fear and worry have been trying to figure out the necessary steps to take to launch my online business. With limited access to funds and resources, I stumbled across the No Hassle Business Basics and was amazed to find that it was truly an answer to my prayers.
The No Hassle Business Basics was a no-brainer for me. In less than an hour, I was able to access the 12 major steps needed to clearly understand the process to implement my business from A to Z without wasting a lot of precious time.
The minimal investment in this product doesn't compare to the time and money it has saved me. And the icing on the cake is that I can refer to the NH Business Basics in 5-minute increments as the need arise, which allows me to focus on the business of healing. This is a game-changer.
Johnnie Proby
The Classical Voice Healer, johnnieproby.com
"And after you're done going through the this process you'll be in a position to launch.
A guide that sets you up for launching a profitable business…
Basically, it's the condensed package of knowledge that has been working for me and for my clients over the years.
I've named it No Hassle Business Basics!
"No Hassle" because it gets you where you want to be without having to worry about getting the basics right…
And make no mistakes…
The decisions you make a while starting a business can be the ones that matter the most in the long run…
Now, before I reveal to you the entire process, I need to tell you something…
Let me come clean about who it's NOT for…
I created this offer to help you…
But I want to be clear that this offer is not for someone…
Who's already running a business and successfully generating $2K or more per month
Who doesn't believe that they can learn from other's experiences
Who is a naysayer and a skeptic who believe that nothing would work out for them
Also, not for those who believe in a get rich quick scheme because it isn't one
It's for all those who have been trying hard but couldn't crack past the initial phase (I'll help you get through it!)
It resonates with those who just don't want to make money for the sake of making money alone. They want to build a business so they could change lives for themselves, for their families and for everyone they wish to help
Those who are ready to put in the hard work and follow the process to the dot
Yeah! Only read on if you belong to the latter category…
You might be wondering who am I to share this with you?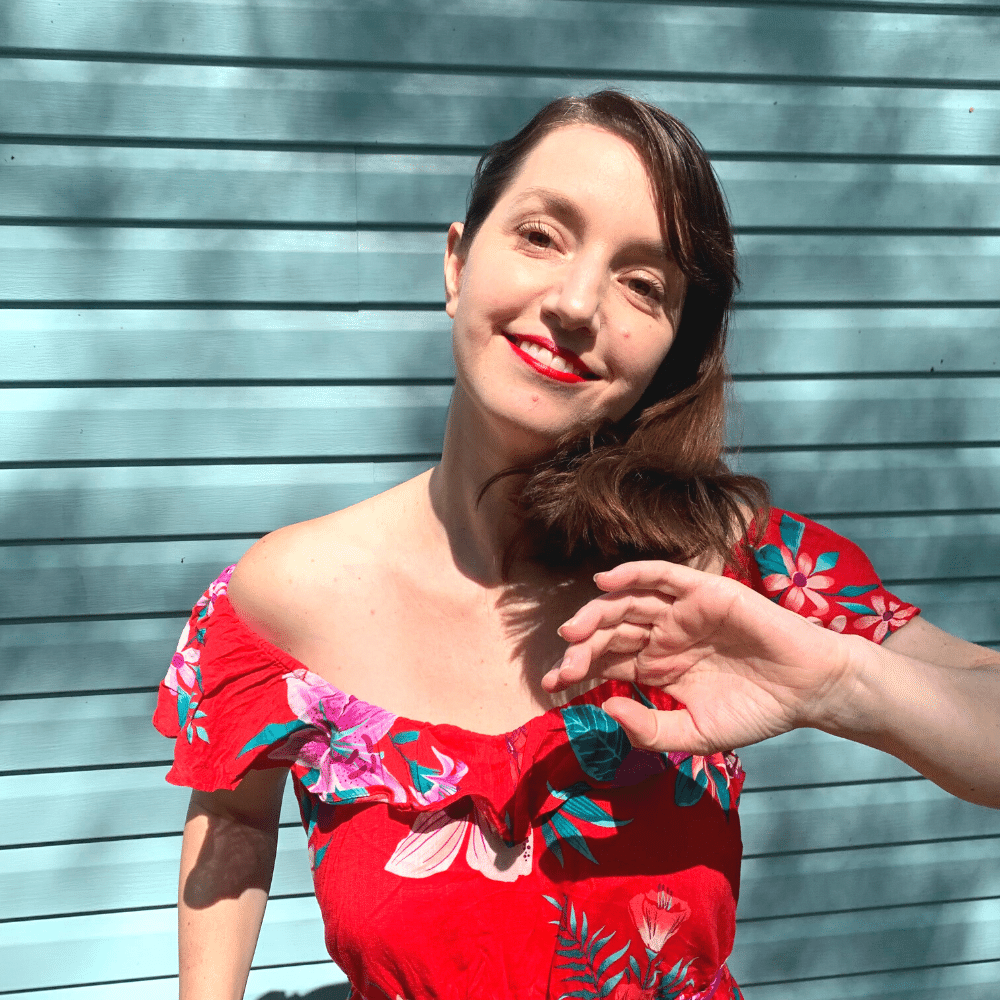 Hey there!
I'm Neta Talmor, the creator of No Hassle Website and all things No Hassle! 
I've been a part of the online business world since before it was cool 😎, when people gave weird looks to online entrepreneurs (still some people do, but that's their problem now).
As a lifelong entrepreneur, who has basically never worked for anyone else, I have learned the long and hard way about what it takes to become a successful business owner and consistently reach my personal and financial goals. 
About 5 years ago, in 2016, I started to spill the beans to other aspiring entrepreneurs so they could achieve their own goals.
I am able to do this successfully because I deeply understand how frustrating and challenging it is to figure out the first important steps that are the cornerstone for any business.
I am also able to help new online entrepreneurs because I have a superpower…
(Oh, and it's not shooting laser beams or flying across the globe within seconds…)
It's my ability to remove overwhelm and frustration and spring people into action by focusing only on the things that actually matter… 
No fluff, no bullshit, just what you need to know and do to get the results you want, the No Hassle way.
You see, I had to work really hard, make a lot of mistakes (I mean A LOT!) and figure out a whole bunch of solutions on my own to get to where I am now…
And all of that taught me a lot…
It enabled me to focus on the things that are important…
And most importantly to you, it put me in the perfect position to help thousands of aspiring business owners like you to get started…
Ask yourself…
Why make mistakes when you can leverage my experience?
And I also want to assure you it works like a charm even if you are a self-proclaimed non-techie and worry about the backend stuff of running a business.

"Best 1 hour of your life you can spend on a business, no matter what stage you are in." 
Christine Gentry
wellnessinreach.com
"I wish this is the one I had bought first! It teaches you what you actually need to know." 
Tina Hnatiuk
tinahnatiuk.com
"This would have saved me like 6 months and a lot of heartache." 
Theresa Allender
kidsviewot.com
"In just one hour, you can get a virtual MBA from Neta."
Susan Jagannath
susanjagannath.com
"I wish when I'd started out as an online presence, I'd had a package like that to show me the pitfalls, what to look out for and what to utilize."
Sue Lake-Harris
suelakeharris.com
"It is an excellent, drone's eye view of the basic things that you might need when you're just starting to put your business in an online presence." 
Lori Nagel
Speech Trainer, speechtraining4esl.com
"I wish that I had had Neta's Business Basics when I first started out!  Neta has a way of simplifying things to eliminate the overwhelm (and excuses!) so you can stop the confusion and spinning and just get started!  This product teaches the basics in a simple manner-without the fluff- so you can start exactly where you are. I've made more headway with Neta's methods of simplified teaching than I have with years of expensive programs and trainings. In fact, those other programs have just increased the overwhelm and kept me stuck longer than was necessary. If you're feeling overwhelmed by "all the things," stop it right now.  Buy her Business Basics and just get started."
Shanen Sadowski
Life Coach, www.risecoaching.life
"If you are still considering whether or not to purchase the No Hassle Business Basics, just stop thinking and make that purchase. I have been working with Neta for approximately two years and I have learned so much. I just wish the Business Basics product was available to me three years ago. It definitely would have saved me a lot of headaches. Go one, just do it! Thank you, Neta, for your generosity and knowledge. You have helped me so much in my business…and I am still learning from you."
Susan Moore
Transformational Life Coach and Clinical Nutritionist, susanmarymoore.com
Neta's Business Basics course delivers succinct lessons that provide the basics that aspiring online business owners, like you, will find helpful. She knows the types of questions swirling in your head and covers what you need, and what she recommends, based on her multi-year experience as an entrepreneur.  She will reduce the overwhelm & get you started quickly with understanding the basic elements (and how they all connect) within online biz. I have followed Neta for years, and have purchased every product she offers – she is genuine, provides actionable guidance & phenomenal customer service, unlike anything I have experienced anywhere. You are in good hands with Neta!
Diane Kubes
learn.thomasalleninc.com
Before I finally let you in on my unique process…
Let's understand why it's totally different from anything else that has been offered to you before…
This offer is unlike any other program on the market.
Because it covers everything you actually need to know within 1 hour….
YES!
One hour of No Hassle Business Basics and you are in a position to launch your online business…
Every business is different, but every successful online business has very similar foundations!
After watching the 12 videos (each only 5 minutes long) you will possess the information you need to make quick, smart, actionable and knowledgeable decisions about your business – from how to choose a domain name and your business brand colors, to what business model and unique offer to create. 
It will be a big relief when you won't feel overwhelmed, it won't span across weeks…
Instead, it is something you can binge in one go on a relaxed evening…
As I am sure you have experienced yourself, the problem with most programs is that they are either too heavy (and expensive!) to gulp for someone like you who's just starting out…
Or the information is easily available through Google™ and YouTube™ but it is way too confusing and often contradicting which ultimately leaves you overwhelmed and even more confused…
Sounds familiar?

But with my step-by-step process, you can easily and quickly hit the ground running… All without shelling out big bucks…
So, without further ado… here you go:
The super concentrated No Hassle Business Basics 12-video lessons that teach you everything you need to build your online business from the ground up.
(And it's equally invaluable for those who've just recently begun their entrepreneurial journey.)
It's an effective and simple process that took me over 20 years to develop that comprises 12 videos that are just 5 minutes long, each covering one specific element of setting up an entire online business the smart way.










These are the exact 12 steps that need to be put into place by you to set up a sound foundation for your profitable business….
What would I get with just a 5-minute video? Some basic stuff, right?
Wrong!
I believe in conciseness and clarity ONLY.
So, don't let the conciseness of the videos fool you because I have included just the exact amount of knowledge that you can instantly take and implement in starting your online business without getting overwhelmed.
But But But that XYZ Guru is selling a 10 hours long course… How come yours is better?
I can also develop a gigantic course with sub-modules and charge you a hefty amount for it…
Would it even be worth it if it overwhelms you? And you end up with more frustration than ever?
Surely not!
That's why I only include things that are vital for you to take your first step.
My wish for you is to get your business out into the world in a few days, not in a few months or years, and I want you to be able to do it confidently right off the bat…
Sounds good?
Now let's uncover the Price…
Since it solves your biggest current headache…
…I could've charged you anywhere from $247 to upwards of $2000 – just like others do…
But that's not the goal here…
In fact, there are two things I'm trying to achieve here…
The first purpose behind creating No Hassle Business Basics is to leave an impact on you…
An impact that empowers you, gets you going and lets you start your own business without wasting your precious time and money… This is my passion, what brings joy to my life and makes me love what I do. 
And the second goal is to get you to know the No Hassle brand and the awesome community that surrounds it…
A place where you get to interact and learn from other people's experiences…
An amazingly supportive, inspiring and drama-free community where you will find additional resources and programs to help you on your journey towards building your own life-changing business!
These are the reasons why I'm only charging you $29 to get your hands on No Hassle Business Basics and help you kick-start a business, even if you have zero tech & online business knowledge…
Yeah! $29 for the process that is built on over 20 years of entrepreneurial and teaching experience…
Is $29 worth a solid foundation for your business?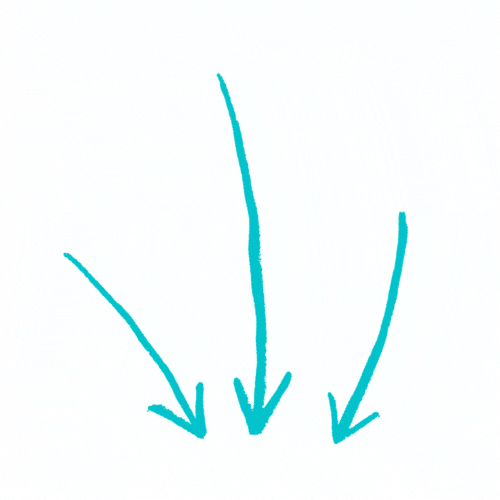 and you're protected by my 100% Risk-Free Guarantee
To give you even fewer reasons to procrastinate and delay the launch of your business, I am including these 3 Amazing BONUSES for FREE!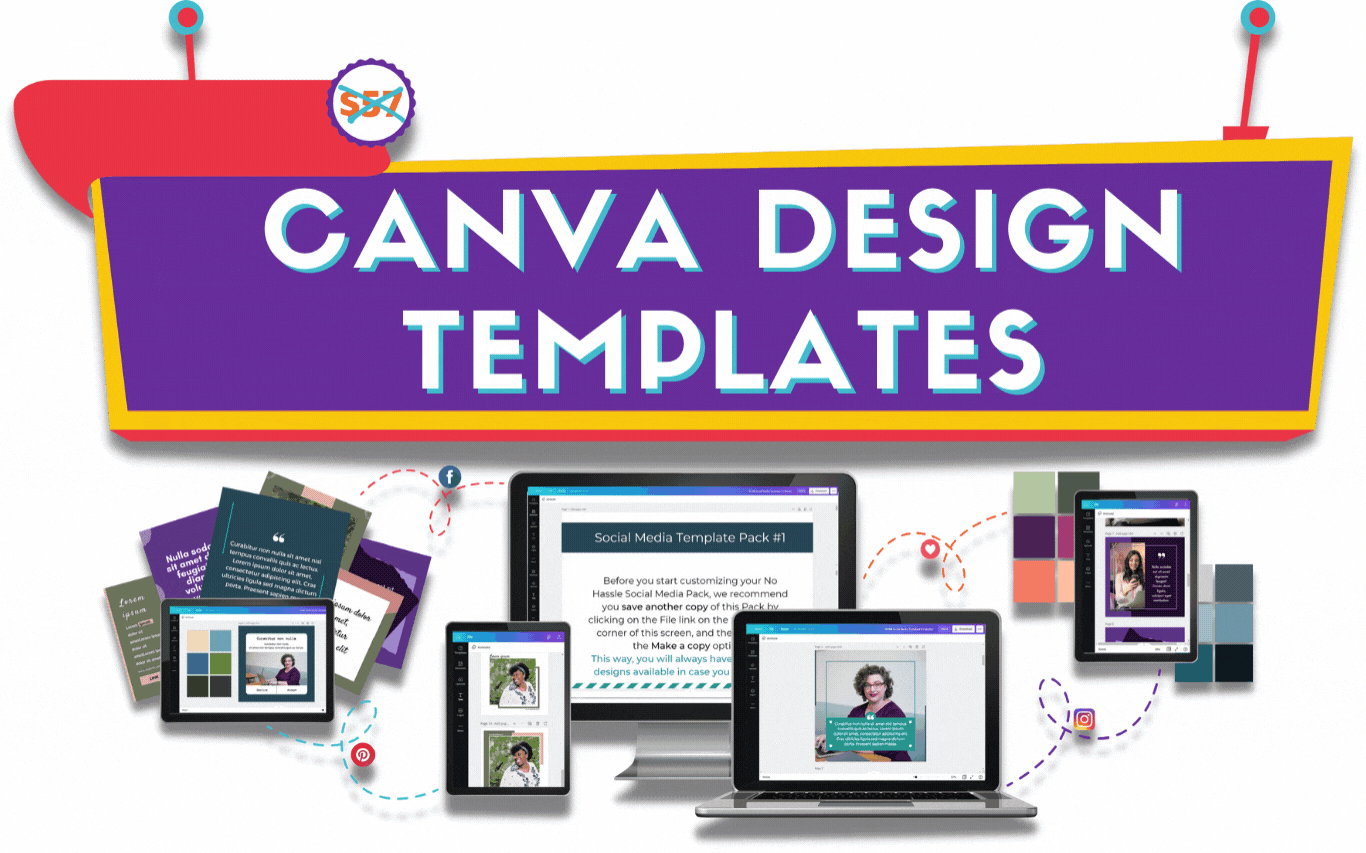 Free Bonus #1
36 Customizable Canva Design Templates
– 36 Fully Customizable Canva Design Templates for your Social Media and Ads
– Easily customize these beautiful professionally-designed Social Media Post Templates to your own brand in a few quick minutes even if you have never designed anything before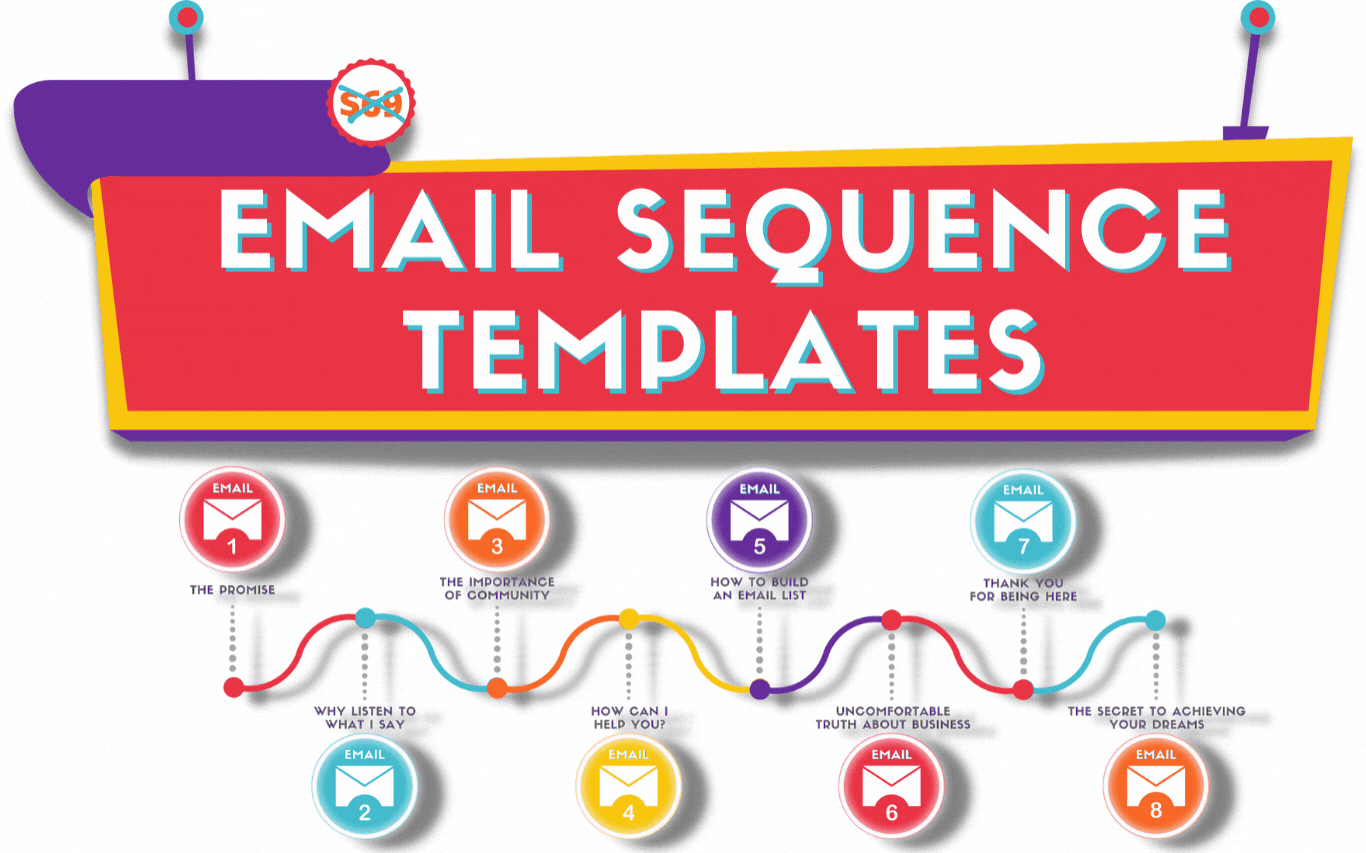 Free Bonus #2
8-Part Email Sequence for Nurturing your List and Converting them into Buyers
Our copywriter created an exclusive plug-and-play email sequence that includes 8 emails that are customizable for any business. Use this sequence to grow your email list, increase opening rates, and convert leads into paying customers!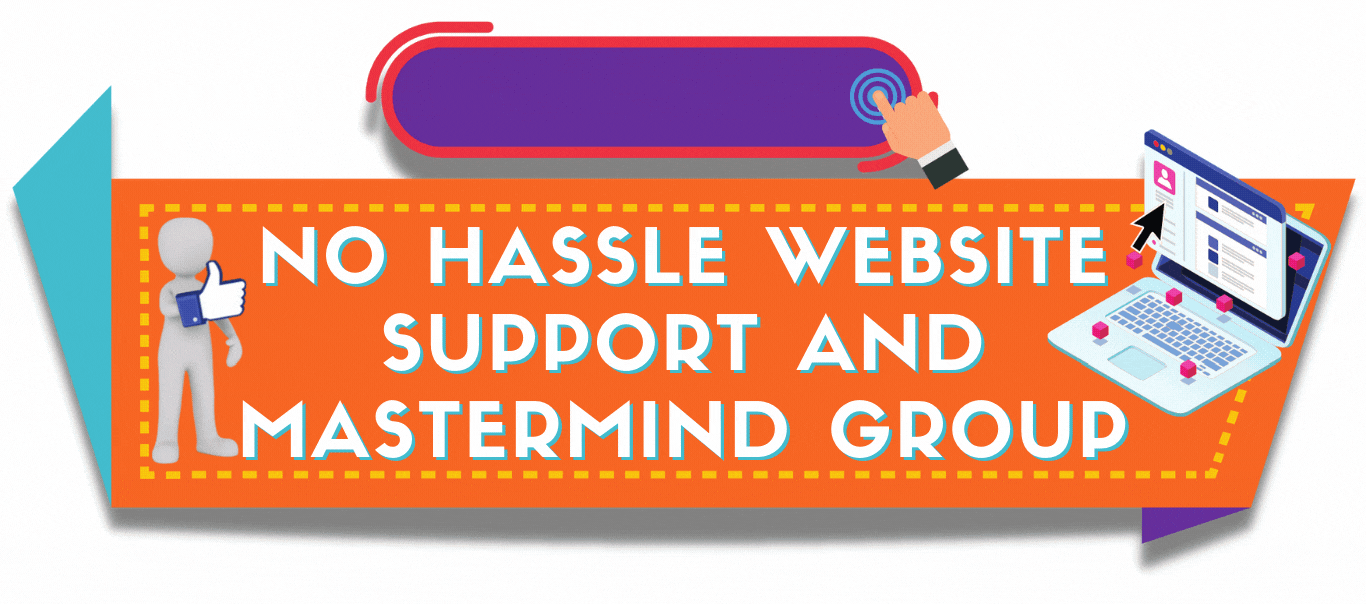 Free Bonus #3
Access to our closed Facebook Support Group
Join our Facebook support group where you will be able to ask any questions and reach out to our team and over 2,500 fellow entrepreneurs like yourself!
Here's your SCHEDULE for the next HOUR!
STEP 1
Get immediate access to all the trainings, video instructions, and bonuses
STEP 2
Watch the 12 Videos (each only 5 minutes long) that cover the 12 elements of your business foundations
STEP 3
With your new knowledge  and clarity, you can immediately take real meaningful action to launch your online business!
Start implementing everything you just learned so you can jump start your business and hit the ground running!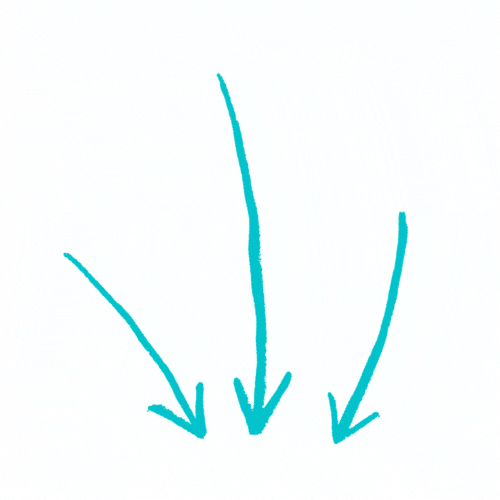 and you're protected by my 100% Risk-Free Guarantee
Here's what you'll walk away with at the end of our 60 minutes together:
How to decide on what business model is right for you so that you don't end up working 80 hours a week making less than minimum wage
How to choose a domain name and get your professional domain email for free
The 3 most important things to look for when choosing a hosting company for your website
The 2 most common mistakes new online entrepreneurs make when it comes to their website
Why you shouldn't spend as much time and money as you may think on your logo and brand colors
What to offer your audience exactly so that they can't wait to buy it from you
A simple way to increase conversions you can easily leverage with your payment processor
Which social media platform you should focus on for your business
Why having a list of 300 people on your email marketing list can be better than having 3000
How a good freebie can transform your business and bank account
How you can create a complete sales funnel  on your own quickly and practically for free
The only time you should invest time, energy and money improving your SEO
Yes, that sounds good but…
It is Too good to be true!
– No, it's not! It is just the No Hassle style of giving massive value for a tiny price.
I can't believe I will be prepared in only 1 hour
– This is a super concentrated business starter course that annihilates overwhelm. You will still need to do the work to set up your business but this gives clear instructions and a roadmap on what you need to know and do without wasting time and money on things you don't need to worry about or understand when you start your business.
I don't love online learning
– We know you don't want to sit in front of the screen for hours and hours just to make you feel like you got value for your money! Neta is a big believer in the teaching philosophy of "Less is More" – i.e., teaching you only what you REALLY need to know, to get you to achieve the goal you want. You will learn more, and have more clarity in 1 hour of going through No Hassle Business Basics than you would in weeks of researching the information on your own, only to be more confused and overwhelmed!
I don't think I will learn enough in 12 videos of only 5 minutes each.
– Neta has a way of expertly simplifying complex topics quickly and clearly to save you time (and headache!).
I heard that ____ guru is really good.
– There are many many wonderful, smart, successful and knowledgeable business owners that you can learn from and can teach you! That may be the case but no one we know of gives you clear, no-bullshit, no-fluff answers to the most important information you need to know and the steps you need to take in such an easy, affordable and non-techie lingo for only $29 in 1 hour. All other options would take you months to find, learn, consume and implement, and you will pay thousands of $$$.
I don't have any tech skills
– Neta keeps things simple and straightforward even for the most self-proclaimed non-techies! That's what the No Hassle brand and values are all about.
What even more Clients Say
"It's a no brainer! 5 minutes, clear, concise, all you need to know, and there's bonuses to boot!" 
Fionna Blair
fionnablair.com
"It's such a low price for such a huge amount of information, that I search everywhere for when I was starting, and here it is in one pocket."
Catherine Evans
mindheartsoul.com.au
"If you are still sitting on the fence, I would just say: just do it! Neta's products are just AMAZING when you are a business owner or just starting out." 
Jennifer Penwell
officesupport4u.nz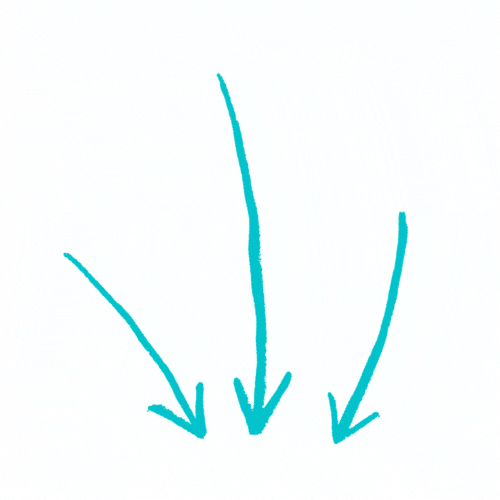 and you're protected by my 100% Risk-Free Guarantee
DISCLAIMER
This site is not part of the Facebook website or Facebook Inc. Additionally, this site is NOT endorsed by Facebook in any way. FACEBOOK is a trademark of FACEBOOK, Inc.
All results and testimonials stated are not typical and there is no guarantee that you will achieve similar results yourself. We do not guarantee any results, as they depend on many factors that are out of our responsibility and scope of our products and services. 
All products and services offered and recommended by us are for educational and informational purposes only. Use  them at your own risk, do your due diligence and seek the advice of a lawyer, accountant and other qualified professionals when needed.
RISK-FREE MONEY-BACK GUARANTEE POLICY
1. You must complete the trainings by watching all the training videos and reviewing all the resources.
2. You must contact us within 7 days of purchasing the product with the request for the refund.
3. The refund is only applicable to the No Hassle Business Basics program ($29) and not to any add-on or additional products.